Jane's Fresh Crab Cakes
by Judy Thomas
(Cropewll Bishop - England)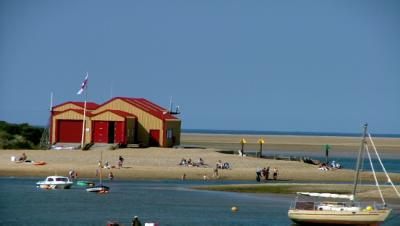 A lovely Sunny Day
Great as a starter for 6 or 8 people

Very Mediterranean, and I'm sure you too can get lovely sweet crabs wherever you are on the Med.

My friend Jane in Norfolk makes this recipe for us when we visit in the Summer. I've never had the exact quantities but this should be about right, add a few more breadcrumbs if it's too soft or a little more mayonnaise if too dry.

2 fresh dressed crabs (use both dark & white meat)
2 spring onions (chopped)
4 tablespoons white breadcrumbs
2 flat tablespoons mayonnaise
2 teaspoons Dijon mustard
1 egg
1 heaped tablespoon chopped parsley or coriander
salt and freshly milled black pepper
butter and oil for frying

In a bowl gently mix together the dark and white crab meat making sure that you still have nice big flakes of white flesh.
Now combine all the other ingredients together in the bowl with the crab.
Have a large plate ready then take a spoonful of mixture, form it into a ball and then gently flatten into a small cake. Place each cake on the plate and cover with Cling film. Leave in the refrigerator for a couple of hours to chill.
To cook heat a knob of butter and a tablespoonful of oil in a frying pan until very hot, then place the crab cakes in the sizzling fat and cook until golden brown on each side. This will take about a minute each side, you just want to crisp the outside and the inside is just warm and succulent.

Drain on kitchen paper and then serve with lemon wedges and fresh parsley or coriander, and a glass of fino!
Join in and write your own page! It's easy to do. How? Simply click here to return to Visitor's Own Best Mediterranean Fish Recipes.